With an assist from HKH Advertising, AAPG Datapages, a wholly owned subsidiary of the American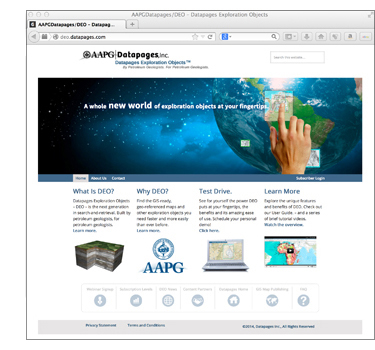 Association of Petroleum Geologists, has launched a major new product for exploration geologists: Datapages Exploration Objects™ (DEO).
DEO is a next-generation online search-and-retrieval tool that mines a deep index of the vast AAPG Archives – digital archives of publications of the AAPG and more than 45 allied petroleum geology groups, spanning nearly 100 years.
DEO finds and retrieves from this deep index maps, charts, geological cross-sections and other objects needed by explorationists for the analysis and evaluation of oil and natural gas opportunities. DEO makes these exploration objects available for download in industry-standard "GIS-ready" format for fast, easy import into Geographic Information Systems.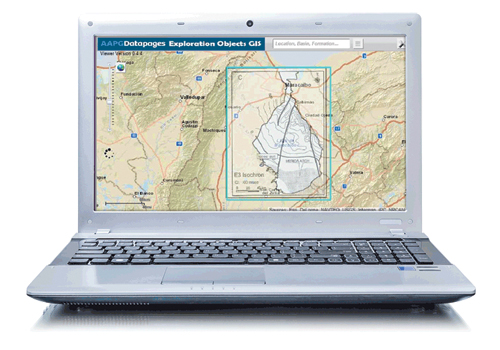 With the amazingly intuitive, user-friendly DEO interface – zooming in on areas of interest on an interactive background map of the world – exploration geologists can now do in minutes what used to take hours or even days.
HKH produced the DEO gateway website as well as a "Coming Soon" landing page announcing the new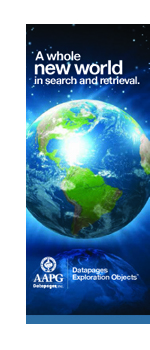 website and inviting visitors to sign up for updates. By the time of the official DEO launch, hundreds of geologists around the world had signed up.
HKH also produced an array of materials promoting the launch – from an on-screen conference presentation and product brochure to VIP invitations and large-format graphics for a launch event held April 8 during the AAPG Annual Conference and Exhibition in Houston, Texas.
HKH will assist AAPG Datapages in marketing DEO internationally via conference and trade show presentations, print advertising, online media and editorial outreach.