HKH has pulled out all stops to help longtime client Harsco Industrial Air-X_Changers (HAXC) make the most of a banner year.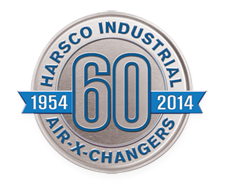 • Founded in 1964, the company this year celebrates its 60th Anniversary – which will be commemorated by an HKH-designed "medallion" included in its new 2014 advertising campaign as well as in all other printed materials produced during the year.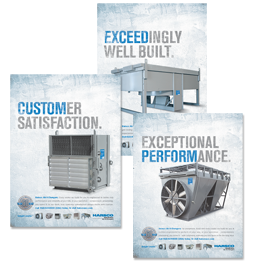 • Following on a highly successful trade publication "poster ad" campaign that ran from 2012 through last year, HAXC and HKH has launched a new print campaign for 2014. The new full-page print ads use innovative design and typography to embed in headlines key words signaling HAXC brand strengths, telegraphing key brand messages to HAXC audiences.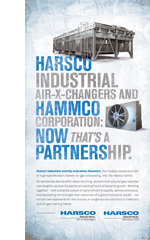 • The year started with the announcement that Harsco, HAXC's parent, acquired Hammco, a Tulsa-area manufacturer of coolers used in natural gas processing, oilfield operations and other industries. Rebranded as Harsco Industrial Hammco, LLC, the company will be managed by HAXC. Together the two affiliated companies will offer a wider range of cooling solutions and open new markets for HAXC.
In addition to full page advertisements announcing the acquisition in Tulsa-area newspapers, HKH secured far-flung press coverage that included national news outlets as well as local print and broadcast news media and industry trades.

• In April, HAXC announced that it would consolidate its operations in a 525,000 square-foot facility at a new industrial park to be developed at the site of the former Ford Glass plant, a Tulsa-area landmark. The move will make HAXC the anchor tenant in what is expected to be a major Tulsa-area development. Currently, HAXC operates four separate facilities totaling 325,000 s.f. – with three plants at the Tulsa Port of Catoosa and one in Sapulpa, OK.
HKH secured local coverage of the announcements, with planned follow-up in national and trade press and ongoing coverage of relocation milestones, which HAXC expects to complete by year-end.
It was the fourth time since November that wide coverage has been secured BY HKH for major HAXC news.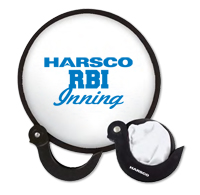 • As part of an ongoing effort to build Tulsa-area awareness of the Harsco brand, HKH is supporting HAXC in a major multi-year sponsorship of the Tulsa Drillers baseball organization.
A special Harsco Day at the Drillers stadium in May will provide an opportunity for employees and Tulsa-area fans to celebrate a truly remarkable year for company that is most definitely on the move.
HKH is proud to be of service along the way.